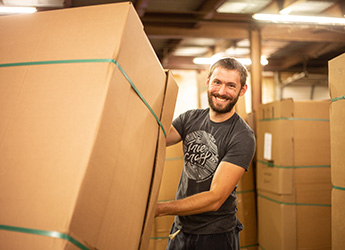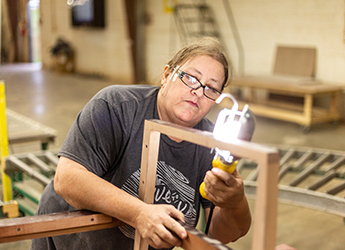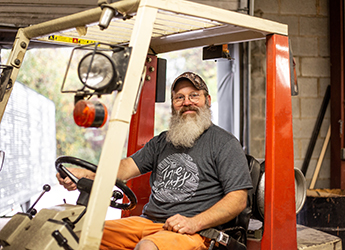 Manual Contour Bander
Summary
| | |
| --- | --- |
| Title: | Manual Contour Bander |
| ID: | 1177 |
| Department: | Operations |
Description
DARRAN is looking to fulfill the role of a manual contour bander position.
WHAT YOU'LL DO:
​​​​​​​
Reads and interprets blueprints, diagrams, and other project specifications, then identifies and inputs the commands and data needed for computer-controlled machinery to manufacture the tools, parts, or products required.

Recognizes when automatic programming is faulty, or when the machine is malfunctioning or in need of maintenance, and modifies feed, speed, cutting tools, or controls of the machine to correct the issue.

Monitors control panel displays and machine operation and detects malfunctions and errors by comparing readings to actual specifications.

Calculates the proper speed and feed ratios for machines, as well as the size and position of cuts necessary.

Adjusts cutting programs as needed during operation; saves revised versions of programs as needed for future use.

Ensures work pieces are produced correctly throughout machine operation.

Ensures machines run in a safe and efficient manner by adding attachments, aligning pieces, securing fixtures, or replacing broken or dull parts.

Measures finished pieces with precision measuring tools and equipment to ensure they meet order specifications.

Corrects production errors or machine malfunctions by conferring with supervisors and programmers; obtains approval to continue production after correction is made.

Maintains, cleans, and repairs machines.

Adheres to all safety rules and guidelines.

Performs other related duties as assigned.
WHAT YOU'LL NEED:
High School Diploma or equivalent

Machine Operator Experience

Ability to lift 50 lbs.
BENEFITS/PERKS:
GET TO KNOW US:
The name goes back to our roots. In 1977, DARRAN was founded as an American manufacturer of wood office furniture by two friends. Since then, we have refined and cultivated our craft into who we are today. We take extra care of our customers – our identity as a family-owned business gives authenticity to that tradition. We use quality materials to build industry-leading furniture. American and family-owned and operated, we know that our most valuable assets are our employees and the materials we source from our neighboring businesses right in our backyard in High Point, NC.
OUR MISSION:
Our mission is to provide "true to craft" products to commercial interiors, with all employees contributing by being artisans at their craft. We take pride in our work and products. We are, first and foremost, craftsmen. We know it takes the experienced hand of an artisan to give attention to detail. DARRAN is American, custom, and true to craft.
We are an equal opportunity employer
This opening is closed and is no longer accepting applications