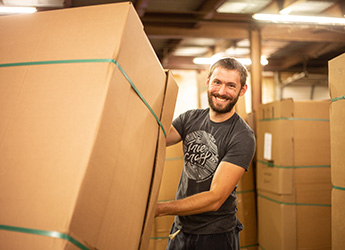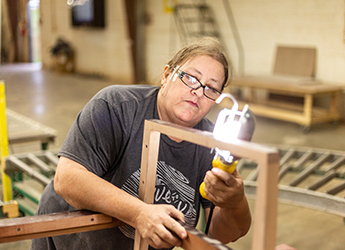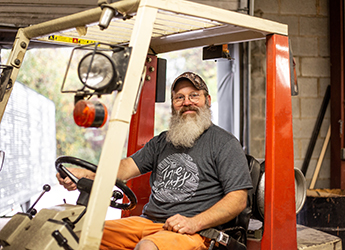 Maintenance Repair Technician
Summary
| | |
| --- | --- |
| Title: | Maintenance Repair Technician |
| ID: | 1195 |
| Department: | Maintenance |
Description
DARRAN, a high-end office furniture manufacturer is immediately hiring an Experienced Maintenance Technician. In this role you will be vital to the company responsible for keeping our operations successful through continuous improvement programs, capital projects for Production/Maintenance/Facility, the installation of machines and equipment, repair and diagnostic analysis of equipment, preventive maintenance, and general upkeep of the facility.
WHAT YOU'LL DO:
Knowledge and ability to repair various Panel Saws, Edge Banders, and CNC Machines

Maintain equipment used in furniture production that includes; air compressors, spray equipment, conveyors, ovens, pneumatic tools, dust collectors, saws, sander, and truck maintenance.

Perform day-to-day maintenance operations of all 5 plant/facility buildings at our corporate location.

Responsible for the regular review of DARRAN's preventative maintenance programs in these plants and offices

Assist with special projects and building upgrades in a timely and cost-effective manner.

Responsible for scheduling any repair work required to the plants; including technicians, outside contractors, and contract labor.

Assist lead with maintenance of buildings and grounds that include electrical, plumbing, welding metal work, security systems, and HVAC.

Maintain and repair equipment and buildings to keep production activities safe and efficient with minimal down time.

Keep maintenance department clean and organized.

Perform all minor plumbing duties, replacement of a/c filters, maintenance to all transportation vehicles, and other applicable tasks.

Responsible for all grounds/lawn maintenance. Responsible for any outside/grounds contractors that perform any work at DARRAN Furniture ensuring they perform the work as required in the contract.

Create a log of all small tools for maintenance and plants; include issued to, date, condition when used, etc…

Hold team members accountable for making sure all machines/equipment are kept in the best of working condition. In addition, report any operator assigned preventative maintenance that is not being performed to the production supervisor/manager.

Other duties as assigned by DARRAN management.
WHAT YOU'LL NEED:
High School Diploma or equivalent (preferred)

Minimum 5 Years in Maintenance / Factory setting

Electrical experience required

Experience working on PLC equipment

Knowledge of Microsoft programs
BENEFITS/PERKS:
Excellent pay based on experience

401K retirement plan

Paid vacation / holidays
CORE INSURANCE BENEFITS:
Medical Insurance,

Dental Insurance

Vision Insurance

Basic Life Insurance and AD&D Policy
SUPPLEMENTAL INSURANCE BENEFITS:
Short and Long Term Disability

AllState group accident, critical illness, and cancer
GET TO KNOW US:
The name goes back to our roots. In 1977, DARRAN was founded as an American manufacturer of wood office furniture by two friends. Since then, we have refined and cultivated our craft into who we are today. We take extra care of our customers – our identity as a family-owned business gives authenticity to that tradition. We use quality materials to build industry-leading furniture. American and family-owned and operated, we know that our most valuable assets are our employees and the materials we source from our neighboring businesses right in our backyard in High Point, NC.
OUR MISSION:
Our mission is to provide "true to craft" products to commercial interiors, with all employees contributing by being artisans at their craft. We take pride in our work and products. We are, first and foremost, craftsmen. We know it takes the experienced hand of an artisan to give attention to detail. DARRAN is American, custom, and true to craft.
This opening is closed and is no longer accepting applications