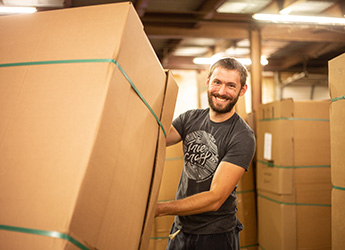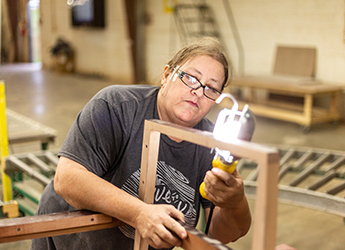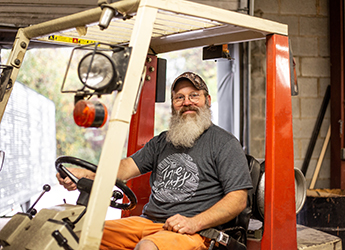 Furniture Upholsterer
Summary
| | |
| --- | --- |
| Title: | Furniture Upholsterer |
| ID: | 1200 |
| Department: | Operations |
Description
Join a family owned Furniture manufacturer that has a growing seating and panel division!
DARRAN is seeking dependable, skilled Furniture Upholsterers for its newly renovated and air conditioned Upholstery Plant!
WHAT YOU'LL DO:
Place units on lifts for upholstery.
Apply poly/foam/dacron to the frame.
Upholster contract and residential seating products with fabric, leather, or vinyl.
Pull material and shape the unit by hand or seat press ensuring patterns match and quality is achieved.
Use small tools/staple guns to attach material to the unit.
Apply welts or other decorative items to fabric as required.
Apply upholstered units to frames when required.
Check parts to ensure high quality standards are met and repair as needed.
WHAT YOU'LL NEED:
3-5 years Upholstery experience or training from a technical program
Ability to pull and lift 40-50 pounds
Quality minded
Positive attitude
Good attendance
BENEFITS/PERKS:
Competitive Pay
401K retirement plan
PTO and holidays
CORE INSURANCE BENEFITS:
Medical Insurance
Dental Insurance
Vision Insurance
Basic Life Insurance and AD&D Policy
SUPPLEMENTAL INSURANCE BENEFITS:
Short and Long Term Disability
Mutual of Omaha group accident, critical illness, and cancer
GET TO KNOW US:
In 1977, DARRAN was founded as an American manufacturer of wood office furniture by two friends. Since then, we have refined and cultivated our craft into who we are today. We take extra care of our customers – our identity as a family-owned business gives authenticity to that tradition. We use quality materials to build industry-leading furniture. American and family-owned and operated, we know that our most valuable assets are our employees and the materials we source from our neighboring businesses right in our backyard in High Point, NC.
CherithBrook was founded in 2011 by Keith Carter of High Point NC and is now part of DARRAN Furniture. Keith has worked in high end upholstery for over 40 years and successfully owned and operated the business 10 years as an OEM supplier of high end upholstery to many large companies. Keith Carter and his employees will continue working for DARRAN dba Brook bringing his wealth of knowledge and upholstery experience to both companies.
OUR MISSION:
Our mission is to provide "true to craft" products to commercial interiors, with all employees contributing by being artisans at their craft. We take pride in our work and products. We are, first and foremost, craftsmen. We know it takes the experienced hand of an artisan to give attention to detail. DARRAN is American, custom, and true to craft.
We are equal an opportunity employer.
This opening is closed and is no longer accepting applications