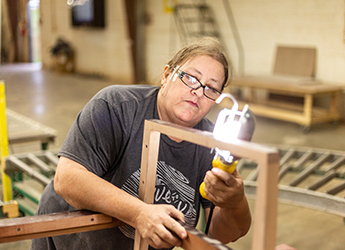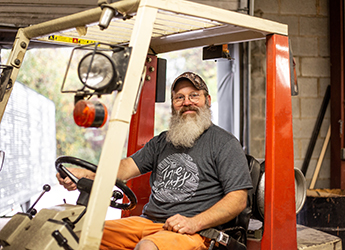 Edge Bander Operator
Summary
| | |
| --- | --- |
| Title: | Edge Bander Operator |
| ID: | 1106 |
| Department: | Operations |
Description
Furniture Manufacturing Company in High Point currently seeking a Edge Bander Operator.
Major Duties and Responsibilities:
Ensure Quality Product
Operator is 100% accountable for product in work area.

Operator and helper are to check quality of the parts run on the machine.

Check quality required percentage of times per load.

Make sure all products are defect free before passing on to next work center.

Must get QC inspector to check load before moving to next work station.
Operate Machine Safely
Make sure that all safety devices are in place and working daily.

Lock out machine before servicing saws or any moving part
Ensure Machine is Properly Maintained
Blow out machine every hour – scrap building up in machine can cause many problems.

Check dust pipes 2 times per day to make sure dust is being pulled through them properly.

Maintain machine making sure that machine is always in proper working condition and can be used to its maximum capacity.

Make sure work area is cleaned daily.

Empty trash boxes at the end of every day.

Follow special instructions for maintenance of glue system.
Perform Duties on Schedule & Efficiently
Run critical orders first then run parts in order of importance.

Operator must make sure that they are producing acceptable quantities in a given time frame.

Must make sure that proper pressure and feed rate is being used according to the material.

Let material mover know what loads to move in next before current load is finished. Should material mover not be available, use off bearer to have load ready to run.
Operate as a Team Player
Help other areas and personnel as needed.

Do other jobs as assigned by supervisor.

Participate in continuous improvement. Lean Manufacturing and team activities.
Machine Setup
Prepare & setup machine systems for operation.

Check operation systems after each shutdown.

Setup machine for band application according to work order /spec sheet.
We are an Equal Opportunity Employer.
Alternatively, you can apply to this job using your profile on one of the following sites: